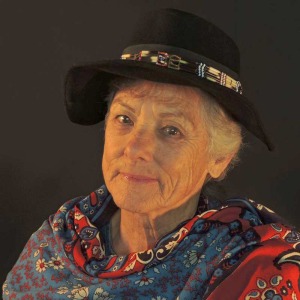 Jeannette Hanby has been haunted by early memories of growing up in smoggy southern California where nature was relentlessly paved over by suburban development. She grew up wanting to know how to stop humans from ruining our planet. A high school teacher exposed her to philosophy and challenged her to take on a quest for understanding human nature. In college she realized that she needed grounding in how humans are put together, so majored in physiological psychology. She graduated from UC Berkeley and decided to get some practical education while working with abused and abandoned children in Los Angeles County. After that exhausting emotional experience she dove into working at various jobs in the less congested places of California, namely on the Big Sur Coast and with a placer gold-mining crew on the Feather River.
These experiences exposed her to wildlife and nature in its full glory and reinforced her desire to expand her knowledge of human behavior by studying animal behavior more deeply. She returned to graduate school at the University of Oregon to earn a PhD, doing her dissertation on the sociosexual behaviors of a troop of Japanese macaques. Jeannette was invited to U of Cambridge in England to manage a colony of captive monkeys, allowing her to study how and why individuals form social groups and bonds.
There she met David Bygott writing up his work on the aggressive behavior of wild male chimpanzees. They soon realized that that their interests in how and why primates get along – or don't- blended well and they quickly bonded. Studying a non-verbal group of social hunters – wild lions – seemed a great way to explore another kind of social grouping. So off they went for 4 years of lion research in Serengeti, returning to England for writing and learning.  The pair embarked on a daunting lecture tour across the USA during which Jeannette raised funds in order to return to Tanzania where she could share her passion for wildlife and conservation with Tanzanian schoolchildren. She worked to establish the Malihai Clubs program from a base in cool up-country Arusha, while David taught at the University in hot humid coastal Dar es Salaam. After two years Jeannette and David switched to more sustainable work by becoming free-lance artists, writers and wildlife interpreters….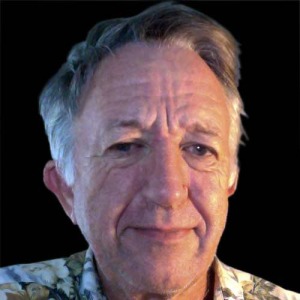 David Bygott grew up in rural England, where he became fascinated by nature and learnt to draw and paint the wildlife he met.  As an Oxford zoology graduate he joined Jane Goodall's Gombe Stream Research Project in 1969, and studied wild chimpanzees for two years. While writing his PhD on chimp aggression at U of Cambridge, he met Jeannette Hanby, and they married in 1973. Together they joined the Serengeti Research Institute in 1974, and studied lions on the plains and in Ngorongoro Crater for 4 years. Subsequently, David taught zoology for 2 years at U of Dar es Salaam, while Jeannette was based in Arusha.
Realizing that they worked better together than apart, in 1984 David and Jeannette moved away from organized conservation and academia to become free-lance wildlife interpreters. They built their own home near Lake Eyasi, where they wrote and illustrated books for tourists as well as local readers, created visitor displays and guided photographic safaris. Meanwhile they hosted field anthropologists, learned about traditional cultures and survival in a Tanzanian village, and explored the wilds of northern Tanzania.
Eventually the pressures of population and bureaucracy made this life less attractive. Seeking a more stable and permanent base, in 2003 David and Jeannette moved to a different kind of village, a cohousing community in Arizona. They find this social experiment intriguing, and have also become volunteers with local conservation groups. They return each year to Tanzania as tour guides, mainly for National Geographic Expeditions.
What can you call this way of life, with one foot in Serengeti and one in the Sonoran desert? Safarizona!