Arizona
Colorful, floating, flying, festive and fun. I love balloons. The little ones you blow up evoke happy images of celebrations and the hot air ones that lift you high to soar over landscapes can pull you physically into a higher realm. Today I saw a hot air balloon making its way across the Tucson valley, framed by our iconic saguaros. It reminded me of the thrill of seeing the land from on high.
Recently both of us had a chance to climb into the big baskets and fly over Serengeti. Jeannette got a ride over the kopjes and plains where animals collect around the Seronera river. David got to float over the southern plains covered with vast herds. It was a rare treat to view one of our favorite landscapes aloft. The bubbly champagne breakfast can lift your spirits even higher!
We have been privileged to share years of our lives with both baobabs and saguaros, giant plants that dominate their dry landscapes. The baobab tree (Adansonia digitata) is one of the icons of Africa, with its vast swollen trunk and smooth bark. To St-Exupery's Little Prince, baobabs were a metaphor for something bad which must be nipped in the bud before it takes over your little planet. In reality, they are magnificent beings which offer bountiful gifts. Their trunks, often hollow, can house bees, barn owls or even people. Their tender leaves are good to eat. Their fleshy white flowers bloom at dusk and offer rich nectar to the bats that pollinate them. Their fruits are useful woody gourds containing nutritious nuts wrapped in a frothy packing rich in Vitamin C, a popular snack for people and wild animals. Their fibrous juicy trunks are used to make string, but are useless as timber. More useful alive than dead, over much of their range they are the only native trees left standing, and they may live for over a thousand years. They are respected and revered; the Tanzanians say "Kila shetani ana mbuyu yake" – every spirit has its own baobab tree.
Half a world away, in the Sonoran Desert of Arizona and northern Mexico, tall saguaro cacti (Carnegiea gigantea) raise massive spiny arms to the sky. A mature saguaro may stand 40-60ft tall with more than 25 arms, and may weigh more than two tons, somehow supported on a base only a foot wide. Inside each stem or arm, a cylinder of vertical woody ribs provides support. The desert people, Tohono O'odham, venerate saguaros and see them as partly human. In spring the saguaros wear beautiful crowns of white flowers, also pollinated by bats. Just before the summer rains, the O'odham and the desert birds harvest their fruits, filled with tiny black seeds in sweet crimson pulp. When we moved to Arizona, one of our O'odham neighbors showed us how to make a long pole from the ribs of a dead saguaro, and knock down the abundant fruits from 30 feet above our heads.
Saguaros grow slowly, usually germinating in the shade of a paloverde or other 'nurse tree' where a bird dropped the seed. They may take 10 years to grow 1.5″ high, and can live for up to 200 years. Baobab seeds must be brutalized by passage through an elephant's jaws and gut in order to germinate. Their seedlings seem to grow best amid dense thickets of other species, where browsing animals can't reach their tender leaves.
Both saguaros and baobabs have extensive shallow roots, spreading sideways at least as far as the plant is high, and may have a deep tap-root too. When it rains, both plants can rapidly absorb water, then store it for a long time. To conserve water, their leaves are reduced. Saguaros have no leaves at all, photosynthesizing with their waxy green pleated stems. Baobabs produce leaves only during the rains, standing bare for much of the year – but if you scratch that gray or pinkish bark, you will find bright green chlorophyll just beneath it, proving that the "upside-down tree" is not as dead as it looks.
Hug a baobab's vast trunk – it may take 20 of you to encircle it – and you may feel or hear the wind thrumming through its bare branches. But don't try hugging the saguaro, just admire it from a distance.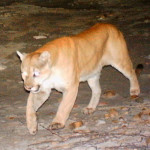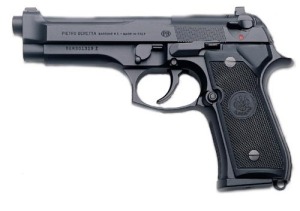 "Hermano, hermano!" shouted the crouching man, twenty yards up the canyon, aiming his handgun at us. Oddly, we felt no panic but wondered why he would point a weapon at a "brother". We held still. A second man had his hand at his hip but soon relaxed and smiled at us. The gunman looked embarrassed and walked off behind the trees, to make some very important radio call. Trying to take it all in, we just sat on our log under the shady oak in a remote canyon near the Mexican border.
Officer Friendly came closer and apologized for mistaking us for illegal immigrants. We actually had to laugh; two more unlikely illegals would be hard to find.  Officer Quickdraw joined in the apologies, revealing that they were border patrolmen new to the area. They went their way without even noticing the Covert Assassin.
The what? That was the inconspicuous trail camera attached to the oak tree behind us – its brand name probably designed to lure hunters to buy it. We were downloading its photos of deer, javelina, mountain lions, foxes and a turkey.
Have you ever walked in the woods and wondered what happens when no-one is there? What shy creatures prowl at night? A trail camera can tell you. It's a weatherproof digital camera with a motion sensor. Anything moving in front of the camera gets photographed, day or night. In places where people don't go, we can use a camera with a flash. On trails often used by people, our cameras use an infra-red lamp which shows only a faint red glow – certain kinds of nocturnal hiker might smash the camera if they realized it was there!
We monitor several cameras for Sky Island Alliance, an organization that studies and protects the wildlife of the 'sky island' mountain ranges scattered across the Southwest. To avoid becoming genetically isolated, animals must travel from one 'island' to another, across a 'sea' of farmland, desert and suburbia. Which routes do they use? SIA's Wildlife Linkages volunteer program investigates this through direct tracking (subject of a future blog) and through the use of trail cameras.
Every month or two, we visit our cameras. Will they still be there? Will there be something rare like a jaguar or ocelot? Those spotted cats are the Holy Grail of animal trackers in Arizona, but so far we've not found any. However, our sightings of commoner animals add to knowledge about their daily and seasonal activity patterns.
Checking the cameras is always a thrill, even without confused gunmen.
Here are some of the animals we've 'captured' on our cameras: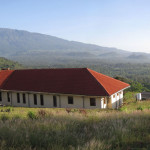 I'm looking at two huge dormant volcanoes that grew out of the stretched and splitting rift valley floor. This is the view from above the house where I'm staying with friends just outside Arusha  – known as the safari capital of Tanzania. Mt. Meru rises steeply above the city and Mt Kilmanjaro dominates the land 50 miles to the east.
These two mighty mountains impress me with their majesty and moods. We get to see them frequently because the international airport was built halfway between them in order to avoid their massive effect on wind and weather. We got to know these two while writing guidebooks about them for Tanzania National Parks  years ago. In addition to their uplifting views and challenging climbs they shared secrets too, their shy wildlife like bushbucks and plume-tailed colobus monkeys, their forests, canyons, ponds, streams and falls of butterflies as well as water.
I'm especially fond of Mt. Meru, a blown out cone (similar to Mt. St. Helens) almost 15,000 ft high and very steep. You can just make out the torn side at the right of the mountain in the picture. Mt. Kilimanjaro is more bulky and going bald in the warming climate, its ice cap melting. Kili is Africa's highest and the world's highest free-standing mountain at 19,340 feet above sea level. Kili is actually composed of three cones –  broad-shouldered Shira, the eroded peak of Mawenzi and indented top of Kibo with its crater and ice-fields.
I'm not a lover of hikes in high cold places. However, the plant and animal life on these rift valley mountains is abundant and extremely attractive. Here are some pictures to give you glimpses of life on the mountains.
"Any fool can be uncomfortable in the bush," explained Howard, as he prepared delicious margarita drinks.  "Personally, I always travel with the necessities." We presumed that meant not only his margarita mixing skills but his little coffee press among other things. Howard was indeed a world traveler – an American raised in Australia,  a wildlife biologist in Tanzania, where we met him.
"Are you really moving to Tucson Arizona?" he asked us. "Yes, we've bought into an intentional community there." "Well then" said Howard, "you must meet my parents and visit Ruby, our ghost town." And thus with taste and ease he created a bridge between our Tanzanian past and our American future.
Not long after we landed in Arizona we met Howard's parents and visited Ruby. Love at first sight; we were hooked.
Ruby is an abandoned mining area being reclaimed by wildlife. We can camp by a shriveled or full lake near the sand dunes of the former tailing piles. These days the ghosts of Ruby are silent at night. From our campfire we hear only the owls and poorwills and the songs of coyotes. The stars have the sky to themselves and it's the silence, the beauty and the wildlife that has made Ruby ghost town so important to our own survival. Here we come to free our shuttered senses from the assaults of urban ugliness, traffic, phones and the internet. At Ruby we soak in the subtler pleasures of nature and experience, that joy that only fools comfortable in the bush can claim.